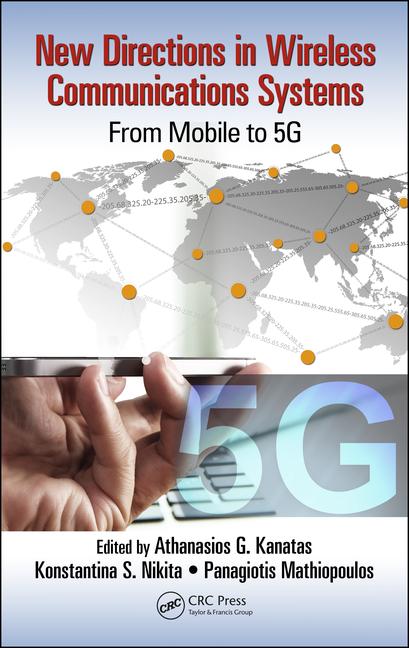 Title:
New Directions in Wireless Communications Systems: From Mobile to 5G
Series:
telecom
Published by:
CRC Press
Release Date:
2017
Contributors:
Athanasios G. Kanatas, Konstantina S. Nikita, Panagiotis (Takis) Mathiopoulos
Pages:
541
ISBN13:
978-1-4987-8545-7
Synopsis:
Beyond 2020, wireless communication systems will have to support more than 1,000 times the traffic volume of today's systems. This extremely high traffic load is a major issue faced by 5G designers and researchers. This challenge will be met by a combination of parallel techniques that will use more spectrum more flexibly, realize higher spectral efficiency, and densify cells. Novel techniques and paradigms must be developed to meet these goals. The book addresses diverse key-point issues of next-generation wireless communications systems and identifies promising solutions. The book's core is concentrated to techniques and methods belonging to what is generally called radio access network.
Features
Provides an overview of the wave propagation and modelling of radio channels with characteristics that vary in time and space.
Compares various channel models, analyzes modeling techniques (stochastic, ray-tracing, etc.), and covers the application of the involved theory in optimizing cell planning.
Presents state-of-the art channel models, derived from the latest measurement campaigns, in various propagation scenarios (indoor, outdoor, etc).
Provides the fundamental concepts and basic theoretical tools for the qualitative analysis of fading channels.
Reviews the most popular modulation techniques that have become strong candidates for the future generations of wireless standards.